A couple of weeks ago our friends invited us to go pick some raspberries on a family farm.  It was so much fun!  Brooke didn't like being strapped in her stroller, but everyone else had a great time.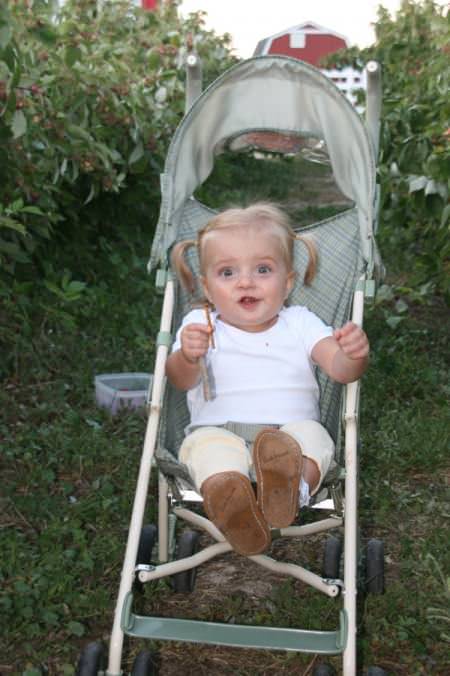 Here is a picture of Mandy striking a pose on the far left and Isaac and Rachael in the middle.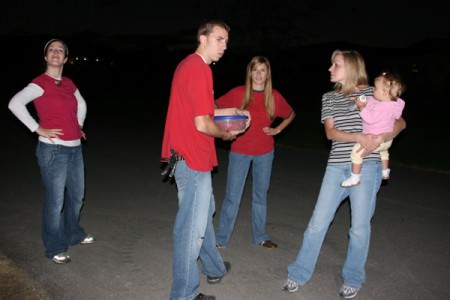 This is what Dallas was busy doing while the womenfolk were planning which day to make jam from our berries.  (The red light is a frame in case you couldn't tell…)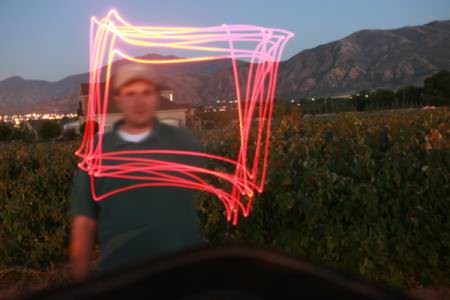 And look at how domestic I am!  I made jam!  And I can balance it on my head!  It was my first time canning anything.  It was a little daunting, but luckily Rachael and Mandy knew what they were doing.