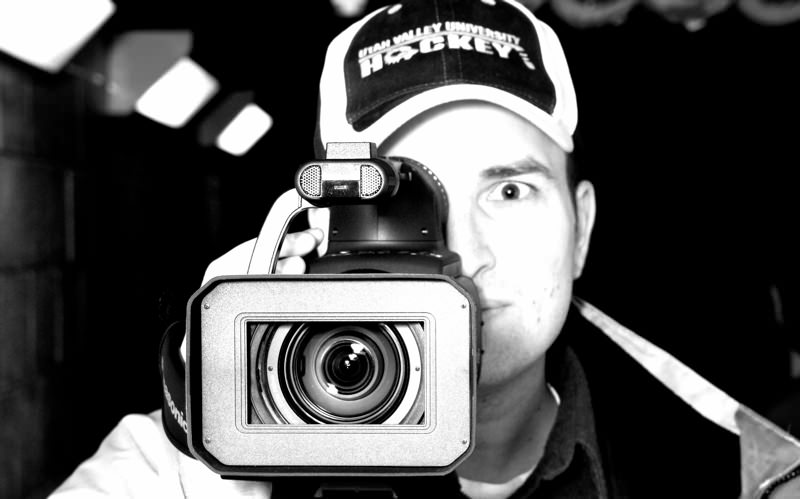 I've been in Denver for the last couple of days filming the Utah Valley University hockey team's games.  It been a good trip.  I can't say that we have done anything that I have been too excited about.   Mostly we are at the hotel with nothing to do and no way of getting to the places where there is something to do.
As the title of this entry states "shooting in Denver" that has a double meaning.  On the night we got here there was a gang shooting about half a mile away from the hotel.  As a result, the coach has been a little more cautious about us leaving the hotel at night.
The games have been a bust.  The first game was cancelled because the referees didn't show up.  The second game I had to film through a net and the footage was not great as a result.  UVU did win the game.
Tonight UVU plays Colorado who is ranked #1 and UVU is #2.  It should be a good game.