Brooke's cousin Natalie is celebrating her FIFTH birthday today. This post is all for her.
Here is the picture of Brooke that I took while I was talking to you on the phone.   Remember I said she had her pacifier in her mouth and she was holding a can of beans?  Here it is!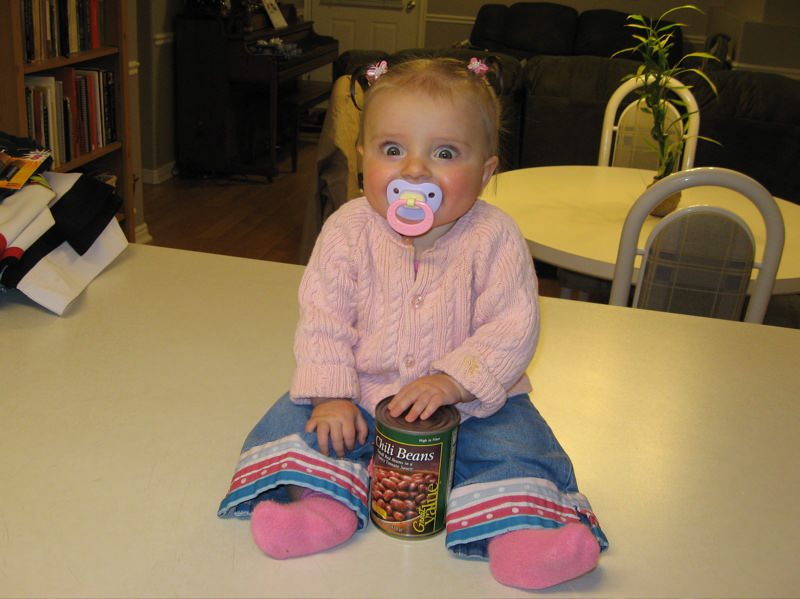 Here's a picture so you can see the butterfly clips in her hair that I was telling you about.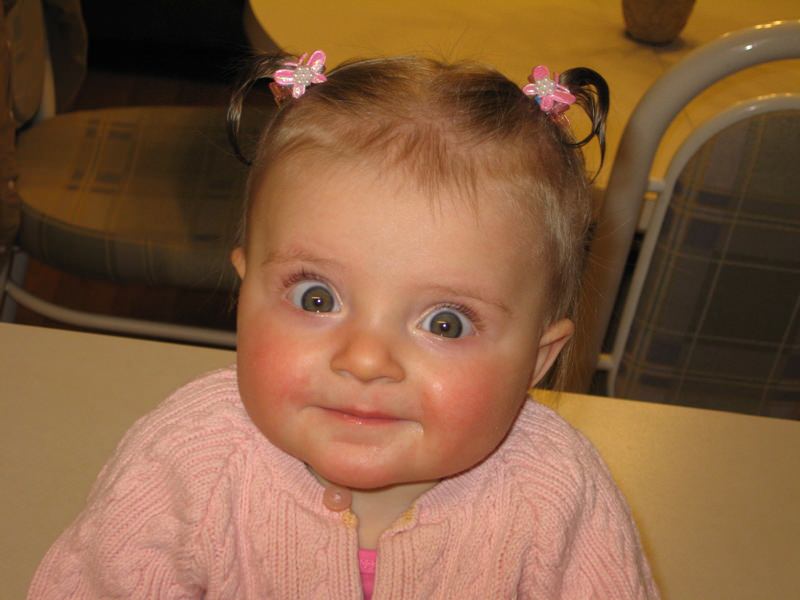 Here's one last picture just for you.  Have fun at your birthday party!  We're sad we're missing it.