Brooke was off-track so we decided to meet up with my sister, Sarah, and visit Ogden's Treehouse Children's Museum.
Spencer found the trains right away: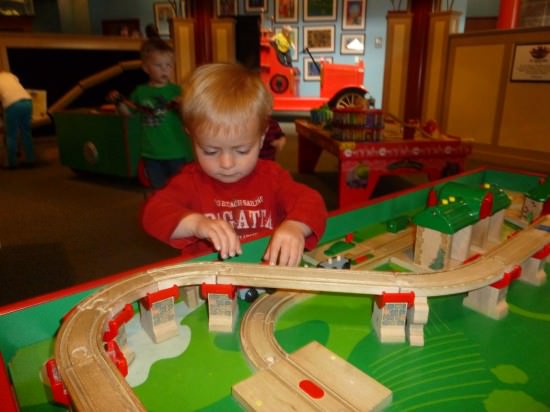 Carson showed me his cute smile: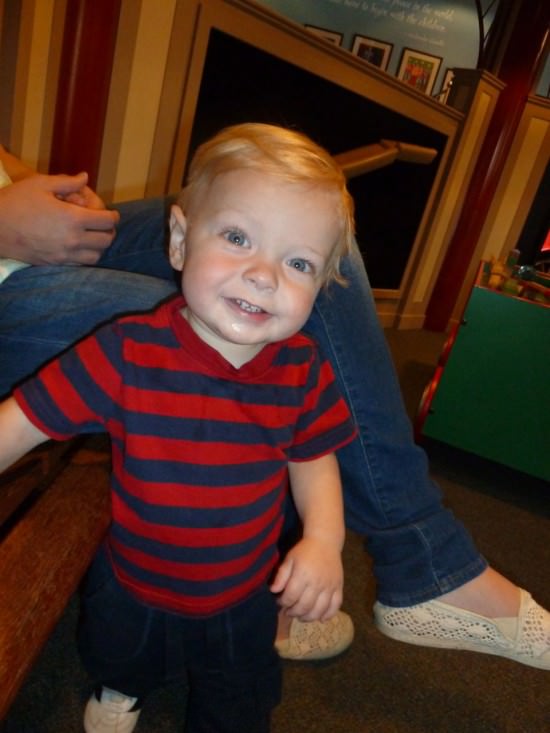 Brooke planted carrots: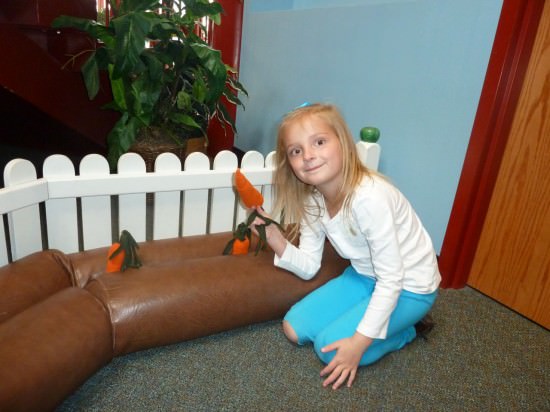 She found a pony and had to have her picture taken with it: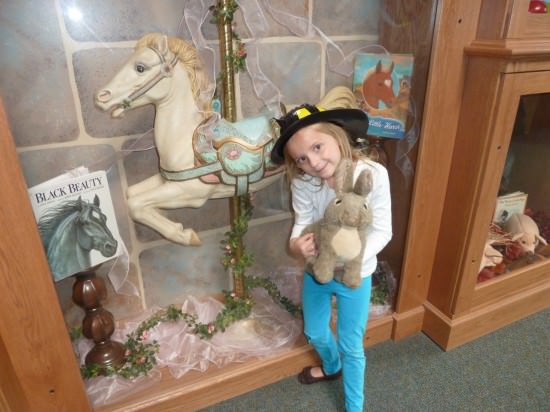 What luck!  Next to the pony was a display of bears.  Her two obsessions right next to each other: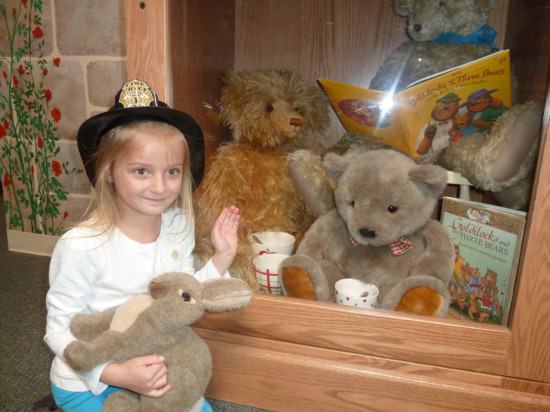 Ponies!  You can guess who was in heaven: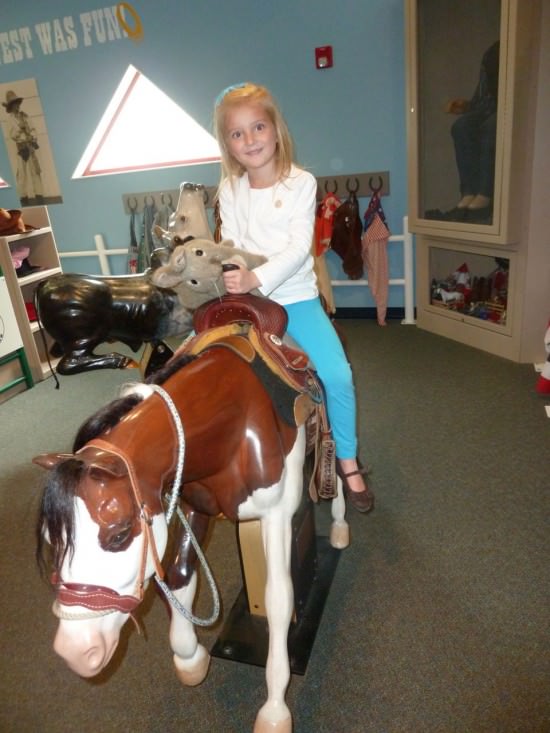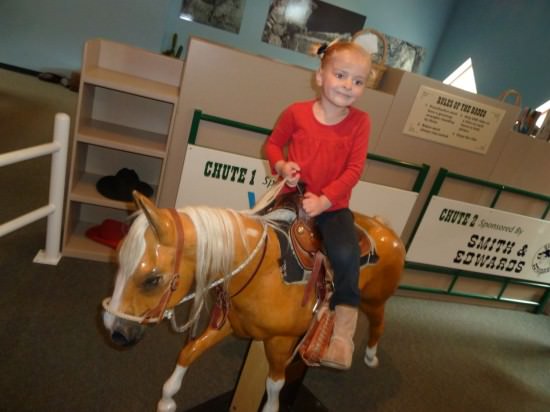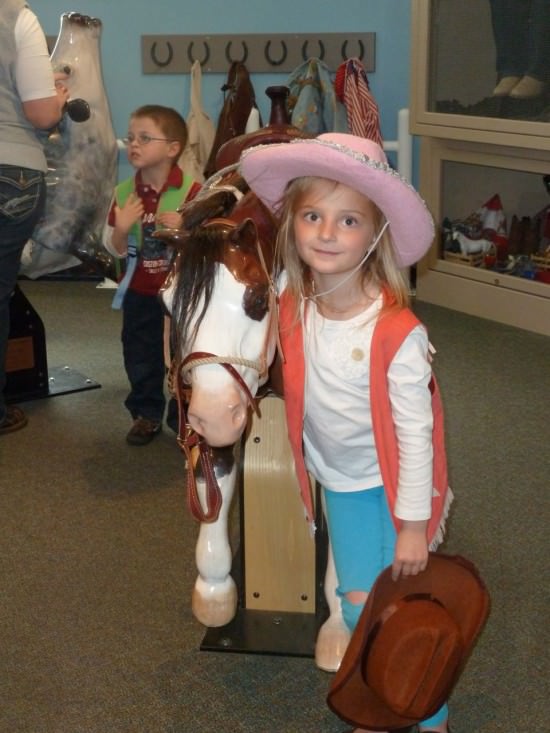 Spencer doesn't look like he's having much fun, but I assure you, he was: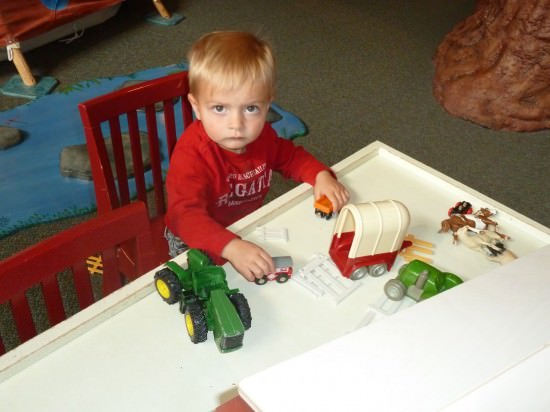 Caroline painted with water on the wall: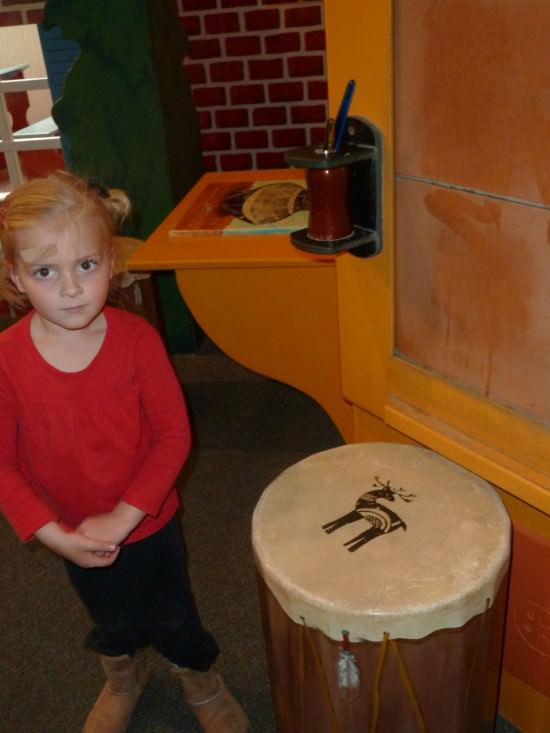 Brooke enjoyed being the teacher: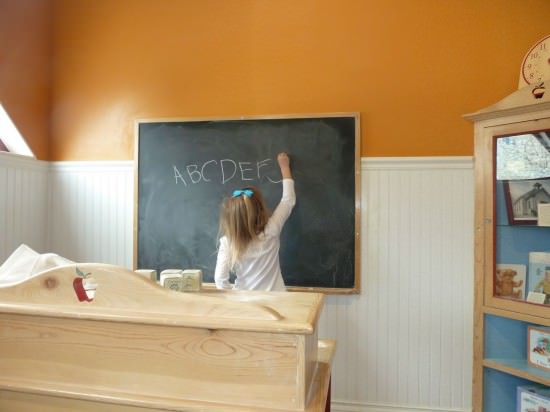 Brooke loved the musical instruments area.  She played this instrument for several minutes, eyes closed, body swaying.  I could tell she thought the music she was playing was so beautiful and she was appreciating every note: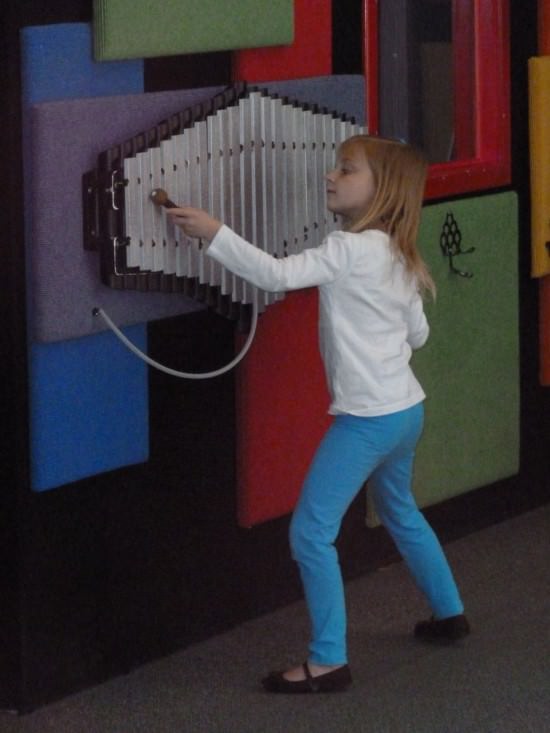 You can't see it in the pictures, but my sister and I are convinced that somewhere lurking in that fun museum was an evil germ that gave our babies the barfs.  Luckily Spencer was the only one affected in our house.  Unfortunately Sarah's whole family got to experience the sickness.  As fun as the museum was, we may have a hard time wanting to plan a return trip.  You might say it left a bad taste in some of our mouths.
Our sick little guy curled up with his blanket and bunny: