Somehow we had pictures of Easter on our camera that we hadn't downloaded…until now.  Let's relive the egg hunts.
This was the city egg hunt: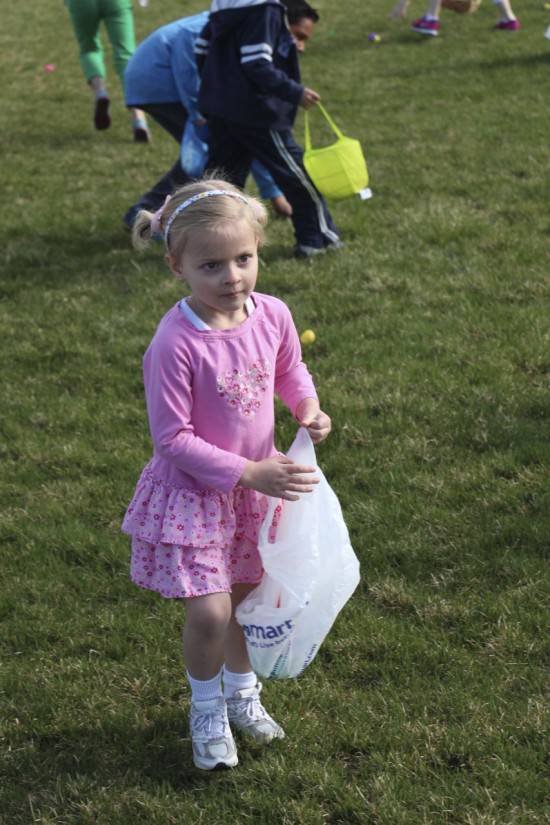 They were giving out kites so we snagged a couple: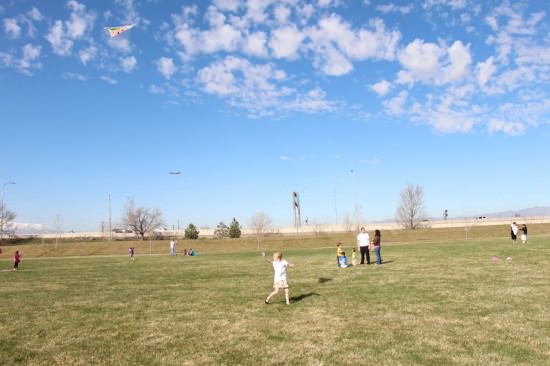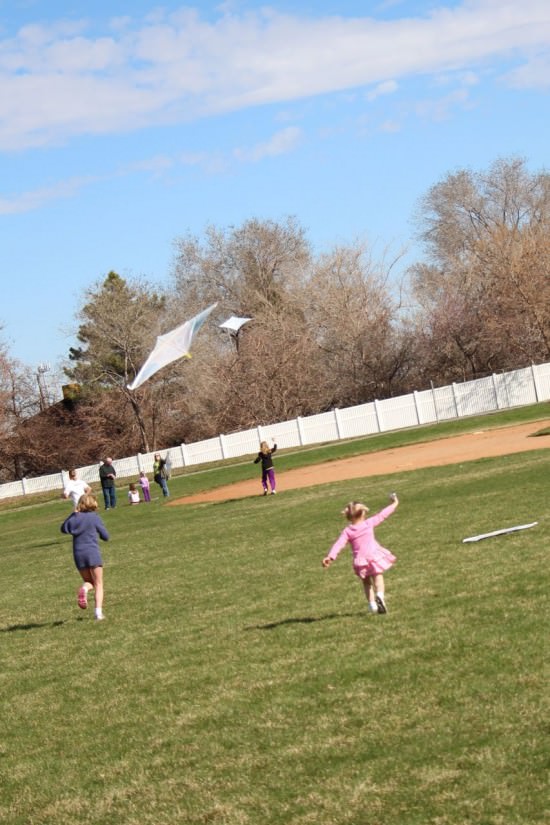 Then we went to Dallas's mom's house for a nice dinner and egg hunt.  Note Caroline and Brooke's excitement as they searched for eggs: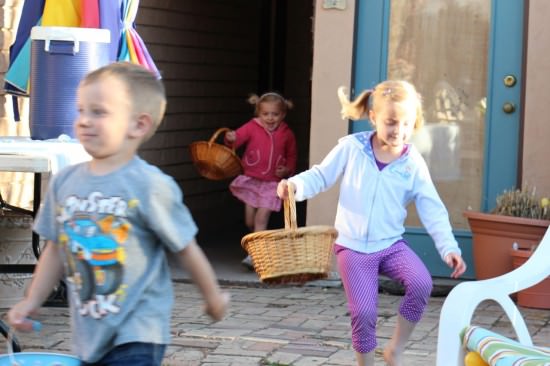 Note that Spencer doesn't look too excited: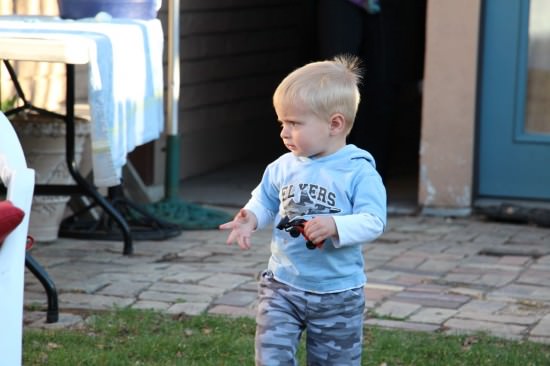 The girls with their loot: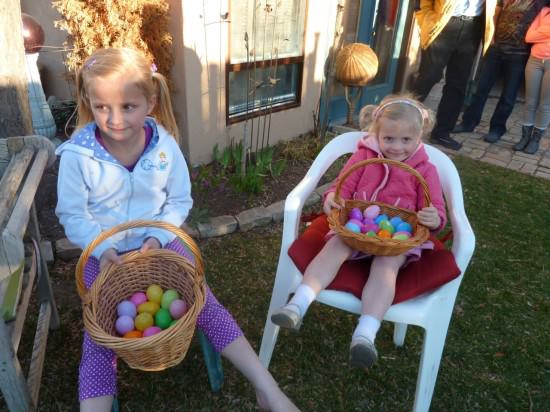 Spencer with his loot: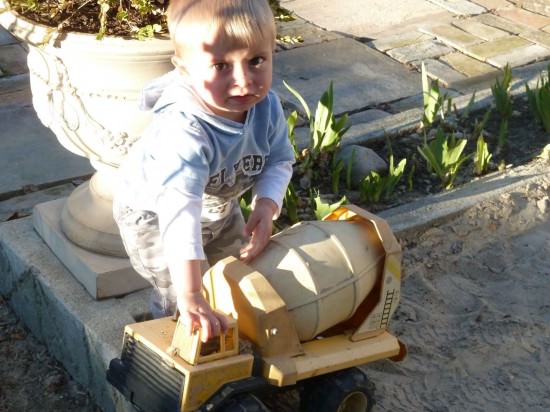 We couldn't get Spencer to pick up a single egg.  He just bee-lined it straight to the sandbox and played happily with Oma's huge sand trucks oblivious to the candy eggs that could be his.  No need for candy when there's a cement truck that needs playing with.