Tomorrow is a big day for this little guy.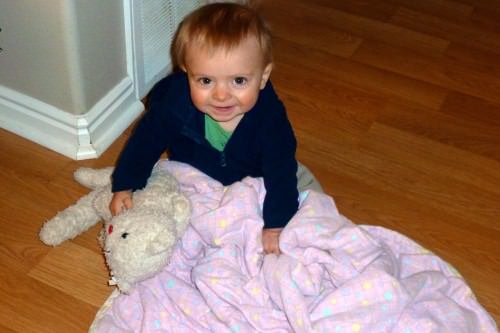 Tomorrow is his birthday.  He will be one!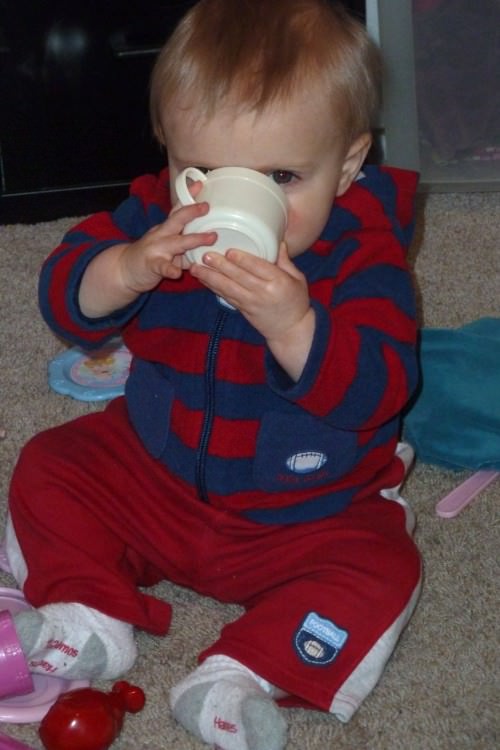 In light of this special occasion, I thought I better make note of some of the cute things about him at this stage.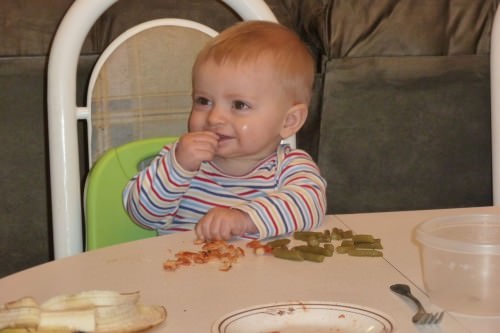 He has four teeth on top and two on bottom.  His front right tooth is chipped.  I have no idea how or when that happened.
I think grapes are his favorite food.
He can stand by himself and has taken a step or two on his own but prefers to lunge at what he wants without the added hassle of moving his feet to get there.
He can say mama, dada, and banana.
If we ask a question that begins with the words, "Who wants…?" like "Who wants to go to the store?" or "Who wants a cookie?" Spencer will say "Eeee!" (meaning, "Me!")
If we ask what a horse says he'll also say "Eeee!" but this time it's a high-pitched squeal.
Speaking of high-pitched squeals, that's Spencer's favorite way to communicate.
He loves bath time and gets wildly excited when he hears the bathwater running.
He splashes violently in the bath causing his sisters to unleash their own high-pitched screams.
He loves playing with balls, riding bikes, knocking over blocks, and walking with the help of his push toy.
He is a delight, and we sure love our little guy.
So much so that I almost forgive him for waking me up multiple times a night for the first eight months of his life.
Almost.