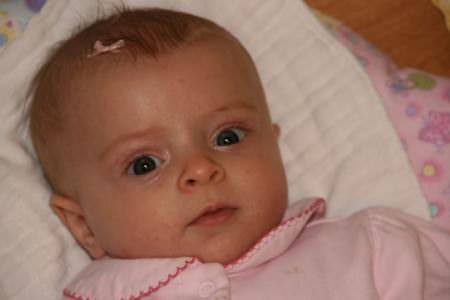 Poor Caroline rarely gets her own post.  Rest assured it's not because we love her any less than Brooke.  It's just that sucking on hands and filling diapers aren't necessarily the things that great blog posts are made of.
Do you want a story anyway?  Here's one:
Yesterday I was eating mashed potatoes.  Caroline started fussing.  I picked her up and held her on my lap as I finished my meal.
When I put her down, I noticed I had gotten some mashed potatoes on my sleeve.  I absentmindedly scraped off the potatoes and then licked my finger.
Turns out, it wasn't mashed potatoes.
See?  I told you stories involving Caroline are less than savory.
I will brag for a moment and say she is a fantastic little baby.  She is so easy-going and content and she smiles all the time.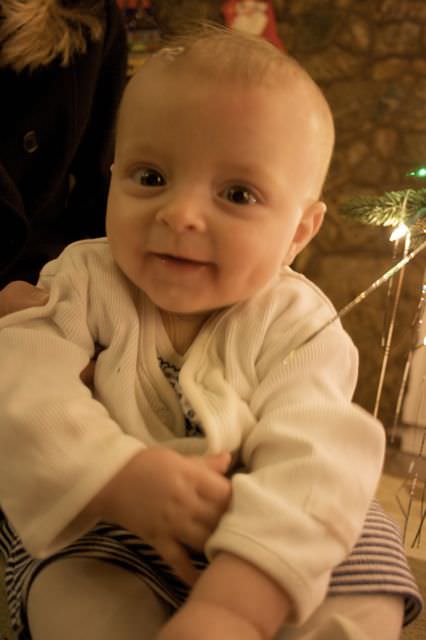 She is also six months old!  She's in about the 35th percentile for weight, 50th percentile for height, and 80th percentile for head circumference.  As her doctor said at her last appointment when I expressed concern about her weight, "She is gaining weight.  She's just gaining it all in her…head."  Lovely.
Now I'm worried she looks like a Q-tip.