Once again I've been saving up pictures and not posting them.  We'll start with our visit to the fire station.
The girls immediately wanted to get their faces painted.  Caroline asked for a butterfly and Brooke wanted a pony riding on a fire truck.  I felt bad for the poor high school volunteer tasked with painting that on her face:
Wishes granted: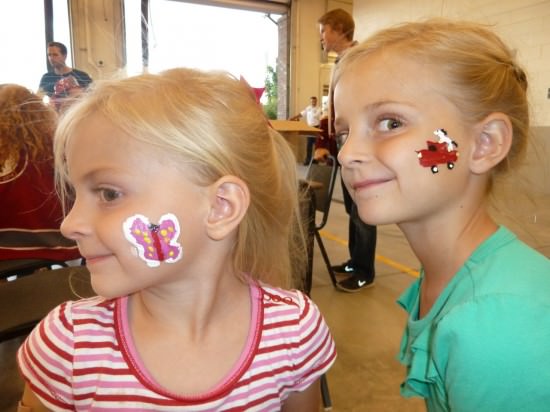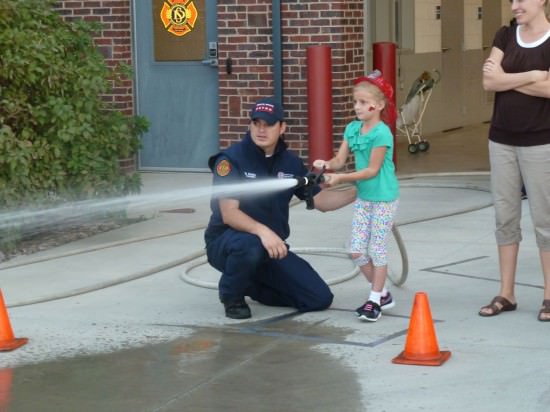 Brooke was careful to put her best cheek forward when posing for pictures: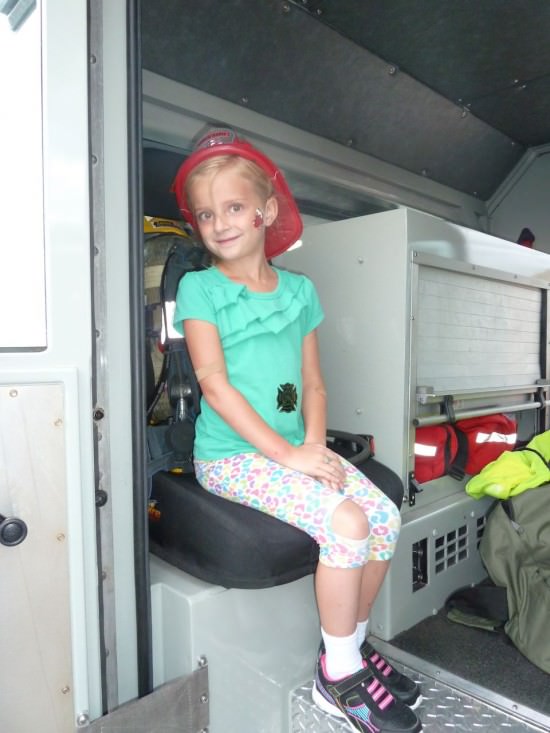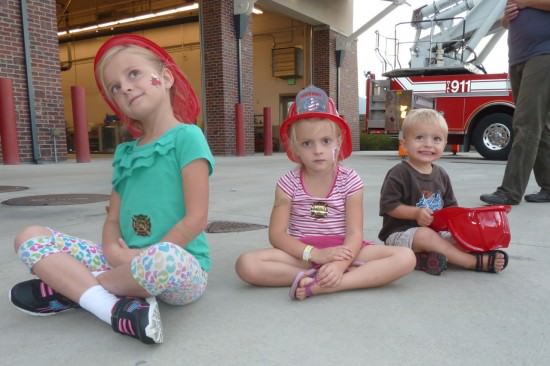 I really don't know if I've ever seen Spencer as happy as he was walking among the fire trucks.  He had a perma-grin the whole time: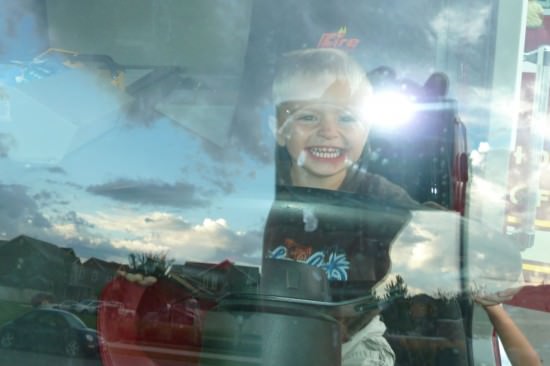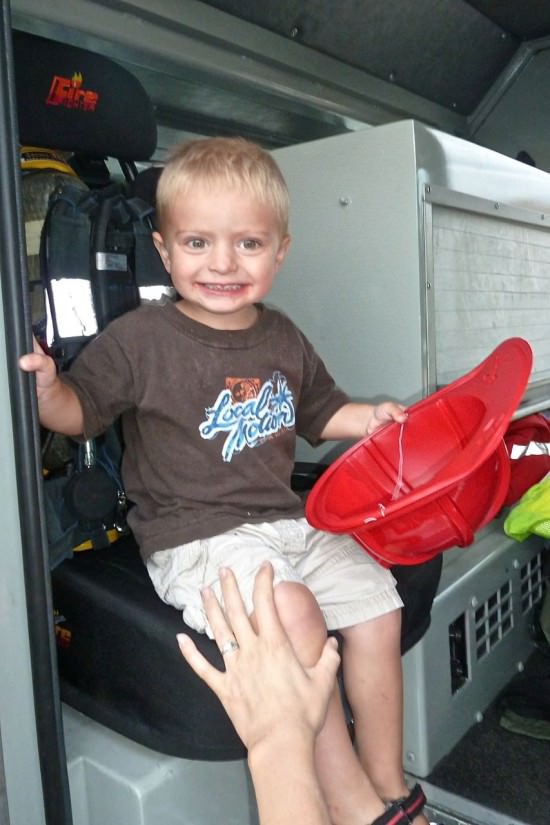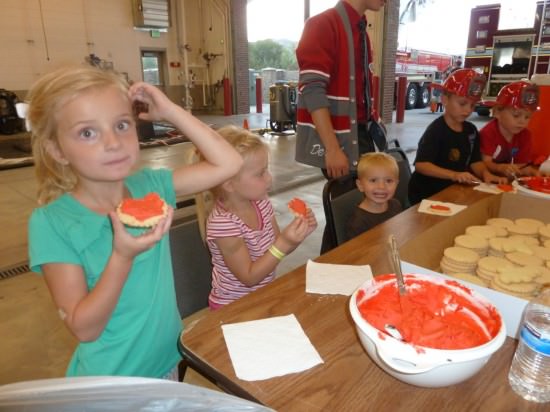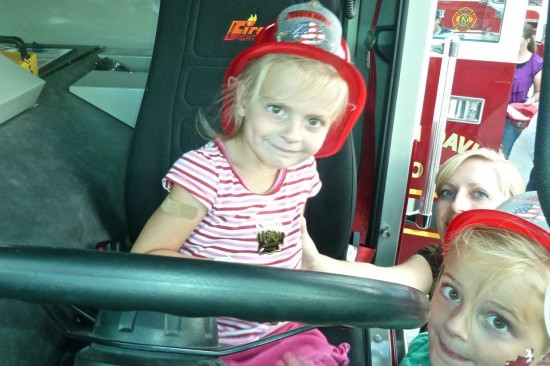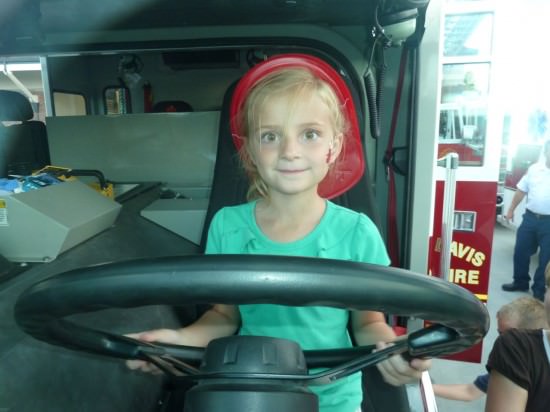 I love when the kids play creatively, even though it usually involves a huge mess.  Here are all the ponies at the Grand Galloping Gala: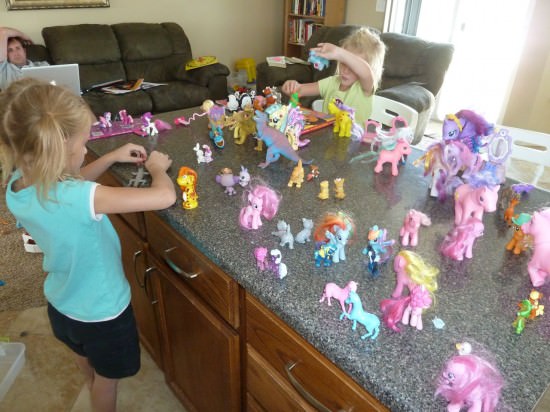 Scrap fabric makes great roads according to Spencer: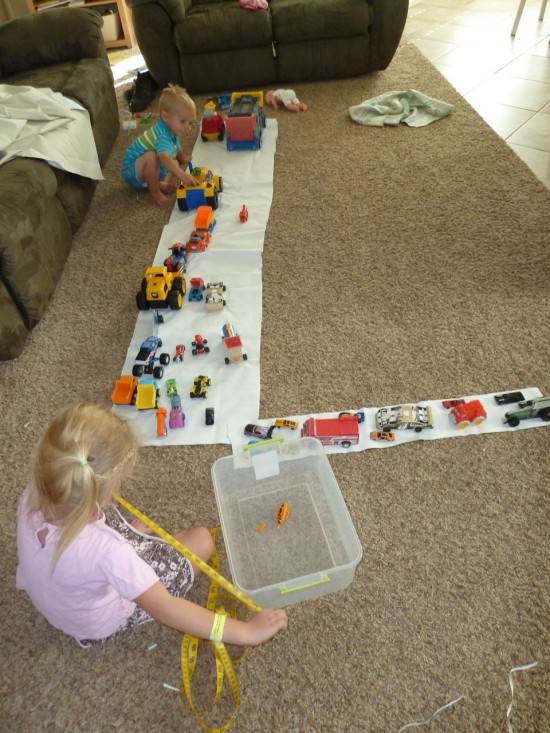 One morning the weather was so pleasant it just beckoned the kids outside to read: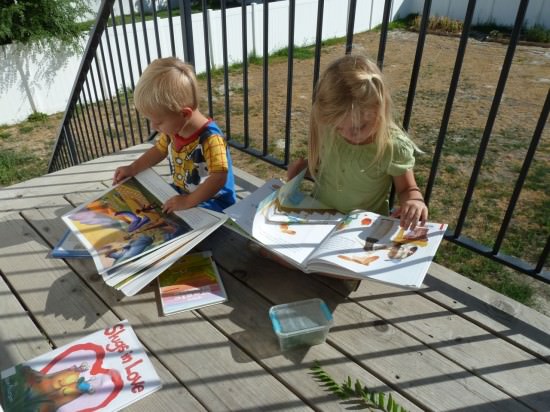 Brooke was pretty proud of this get-up: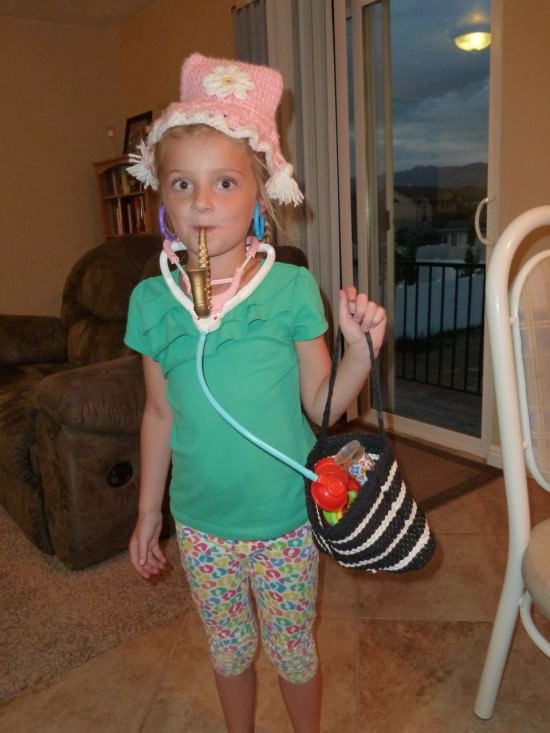 Here the ponies are sitting at their desks in school: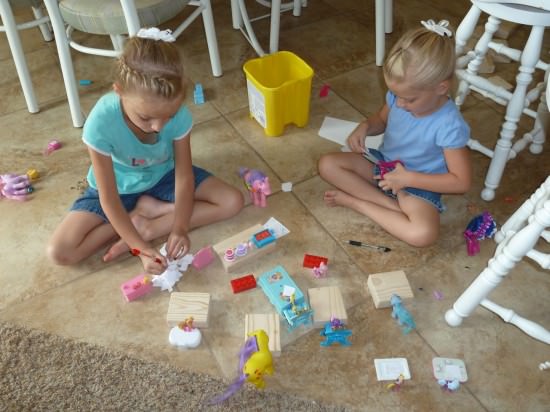 Had to get a close-up of the pony at her computer: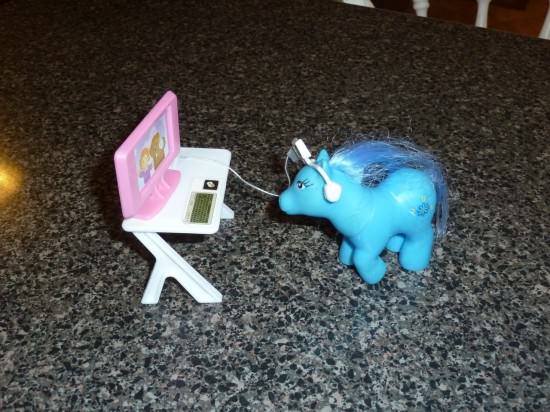 One day I glanced out our back window and thought I saw a person on our deck.  I crept over for a better look.  The person was gone, but to my surprise, his tent was still there.  My thoughts started racing:  What in the world?!  We've got a squatter who's taken up residence in our backyard?!  How long has this been going on?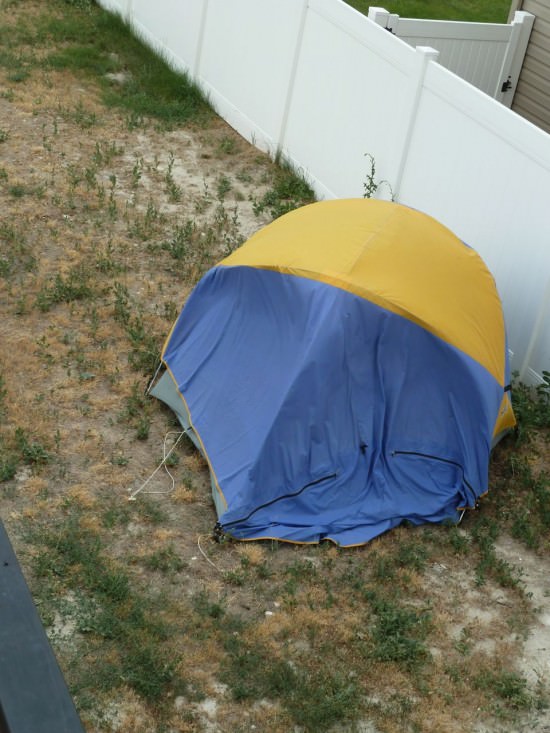 Unsure how to handle this unexpected situation, I just watched the tent for a little bit.  It was a really windy day and before long the tent was airborne, flying into our neighbor's yard. I then remembered that I had seen their tent set up the day before, so it must have just taken flight during the windstorm.  Phew.
We had a family dinner up at my aunt's house.  They had chickens and my kids thought that was the greatest thing ever.  They loved running around on the grass, feeding and chasing the chickens:
I love Carson's face in this picture: