Our next Disneyland day started off with a bang (according to Brooke) before we ever even made it into the theme park.  Brooke spotted roller skating My Little Ponies in the Build-A-Bear store.  Now she thinks her life will never be complete until she owns at least one: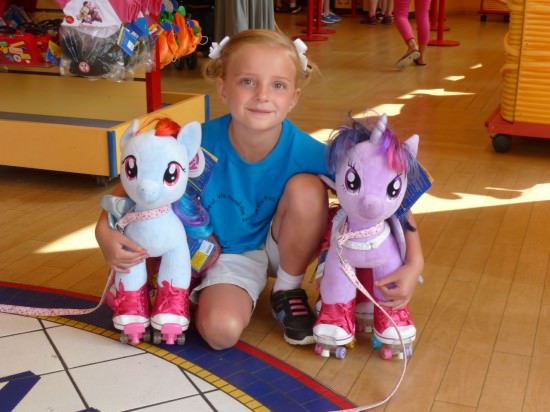 The Dumbo ride was first on the docket: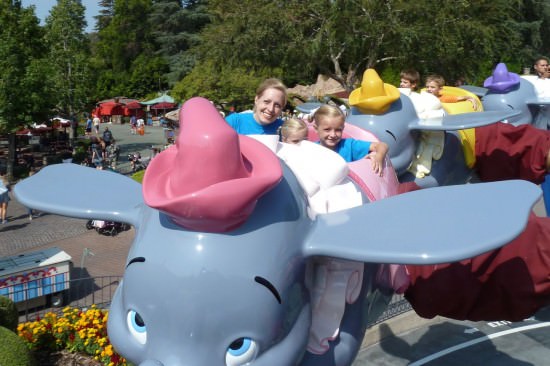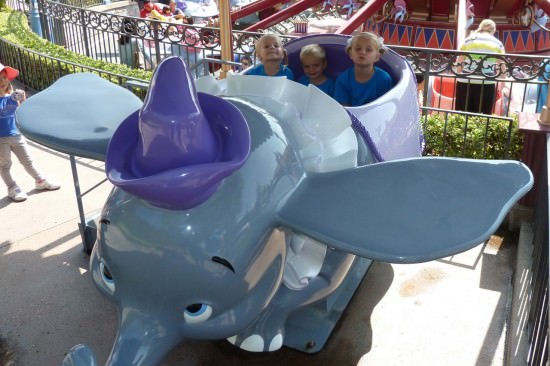 Then Mr. Toad's Wild Ride: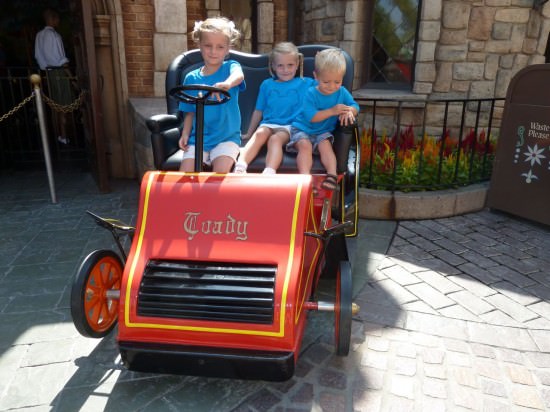 Of course we had to have another stomach-churning experience in the teacups: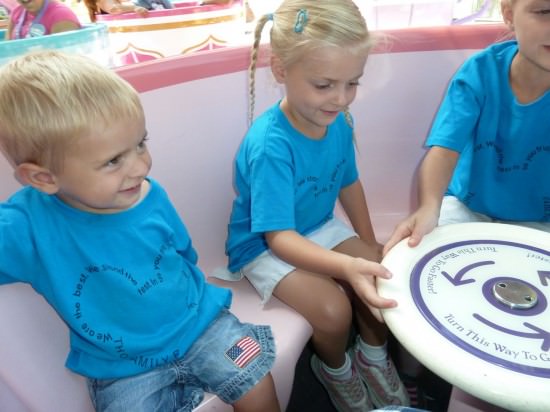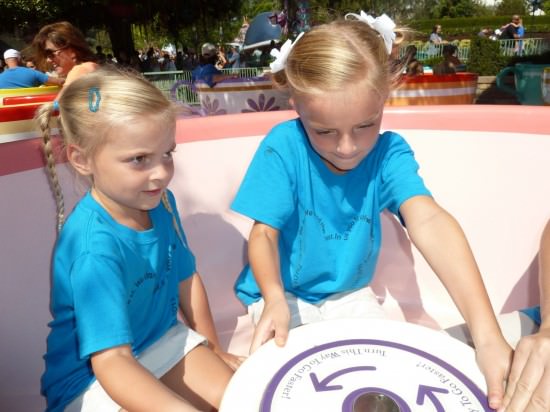 We went to Tomorrowland and saw the robot ASIMO do tricks: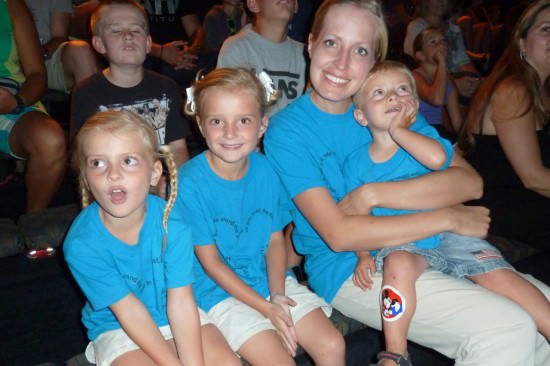 My favorite memory of Tomorrowland was when Caroline had to go to the bathroom.  The men/women signs outside the restrooms had aliens on them.  Caroline ran up to the women's side, paused, studied the sign, ran over to the men's side, looked at that sign, ran once more over to the women's side, then came up to me with a confused look and said,  "Mom, I can't tell which side is for girls."
We tried out the Buzz ride: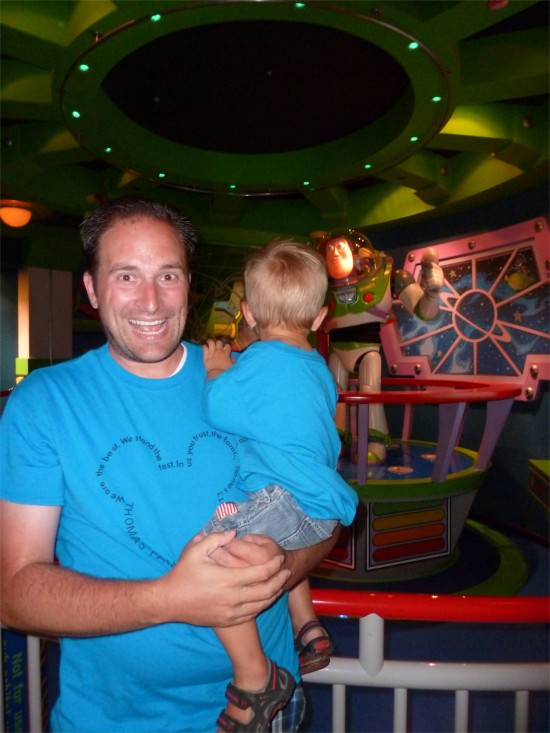 They had a Halloween Carnival.  It had some goats we could pet: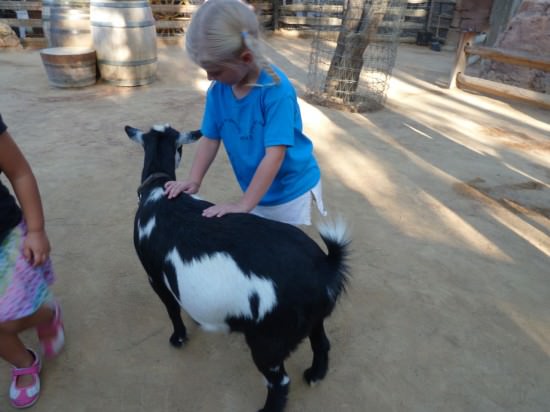 Games: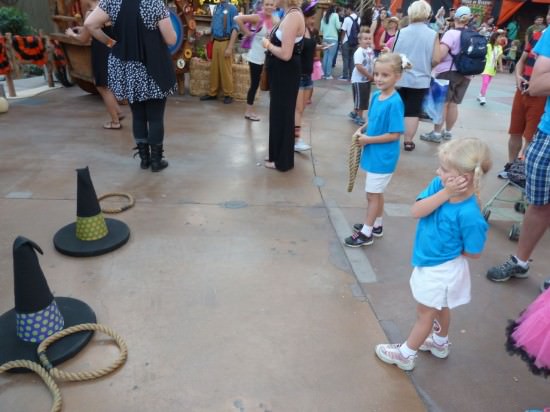 And lots of characters just waiting for us to meet them: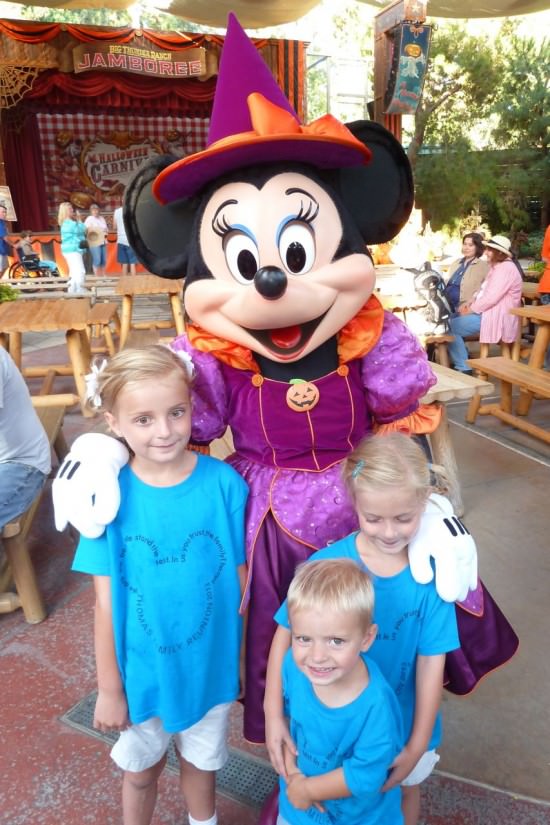 The girls started working on a coloring project: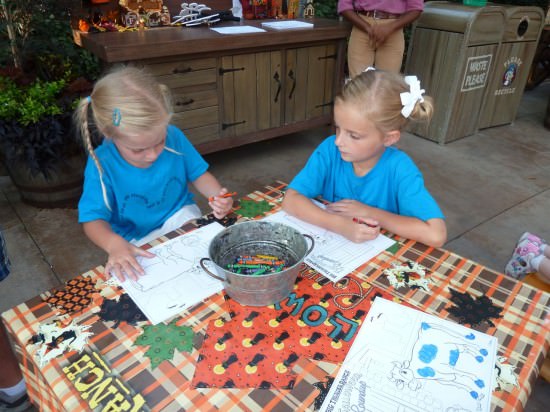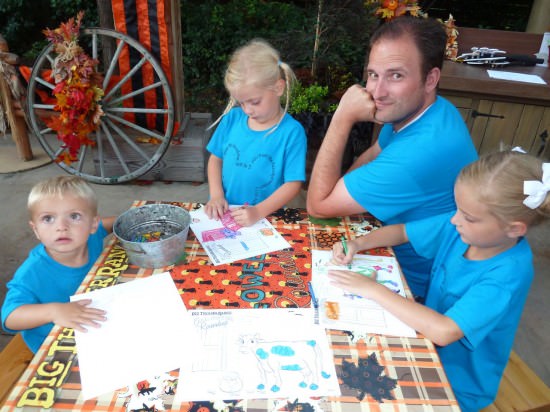 …And were surprised to be joined by Donald!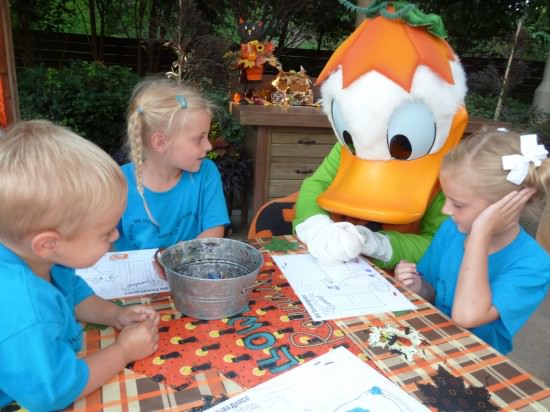 You can see Donald's drawing on Brooke's paper: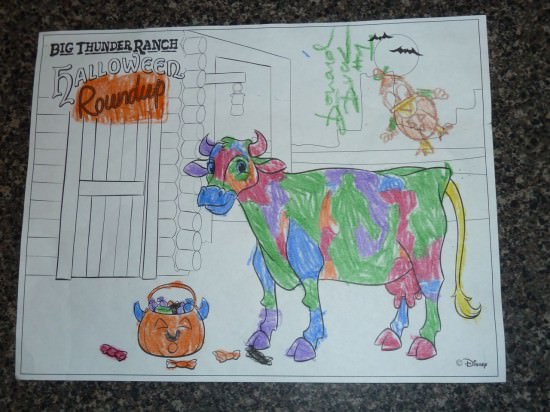 Here's Caroline's cute picture: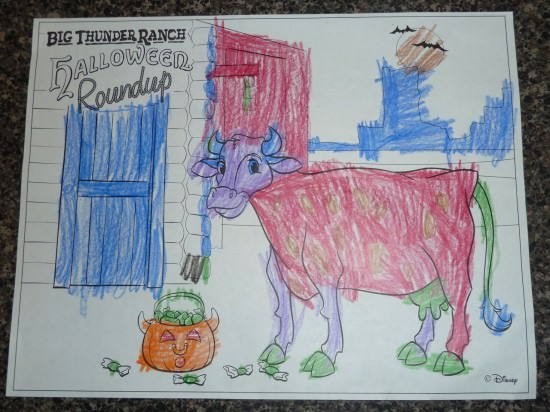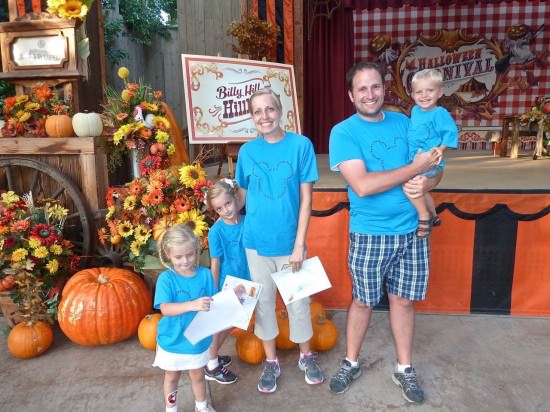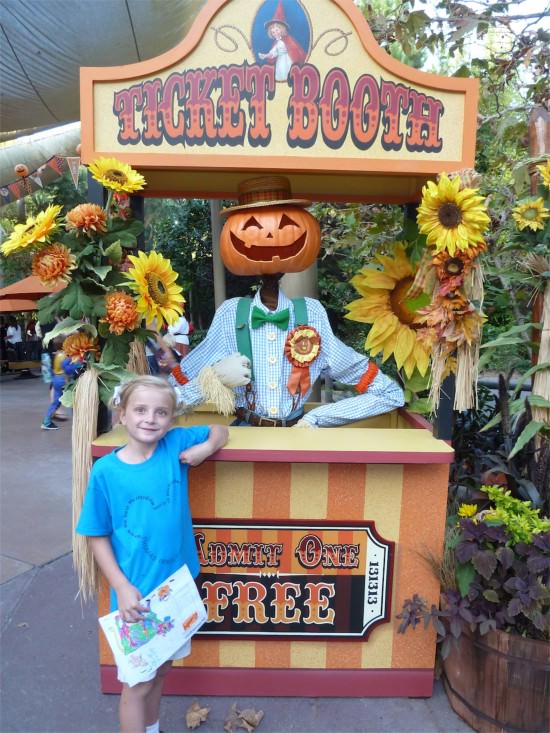 Then we visited Toontown: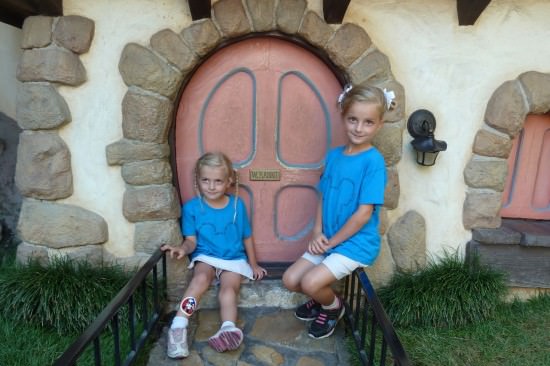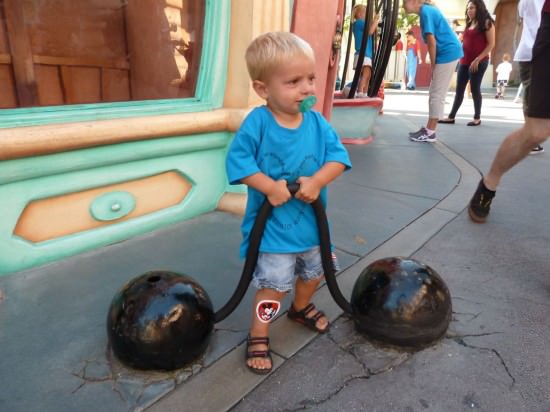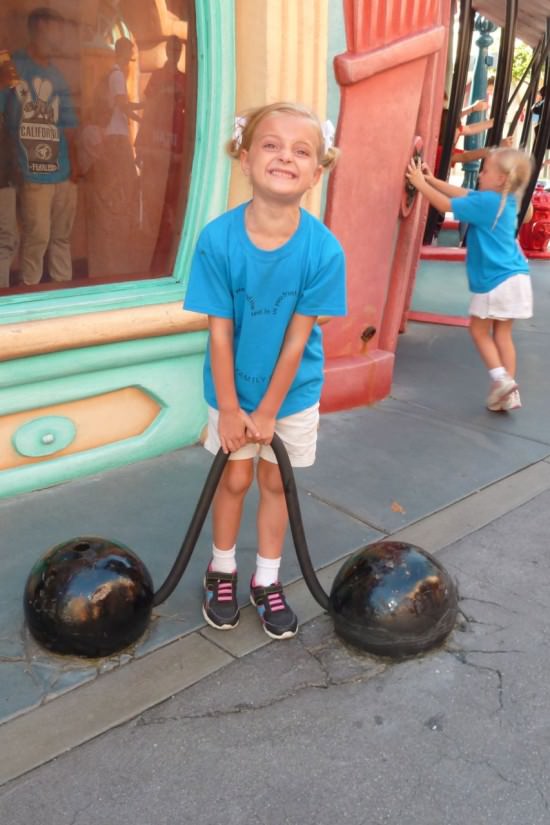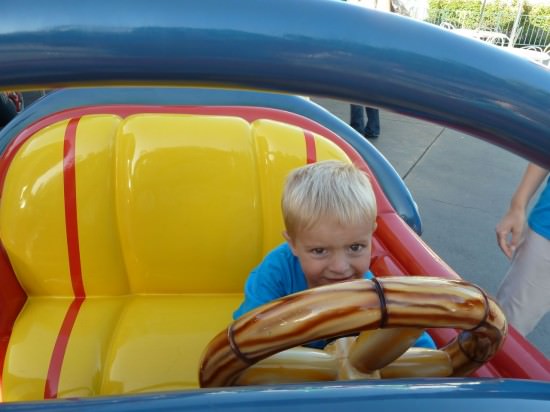 It was almost time for Mickey's Soundsational Parade so we decided to stay for that.  We killed time inside this little theater watching some of the first Mickey cartoons that were created: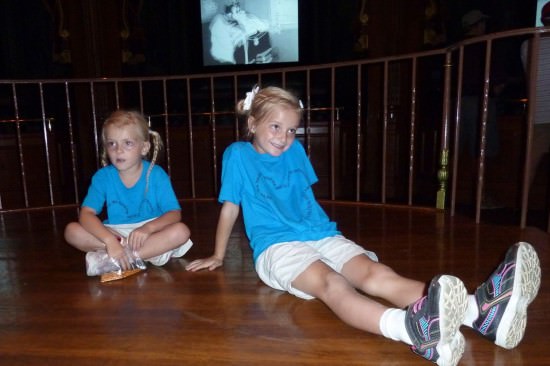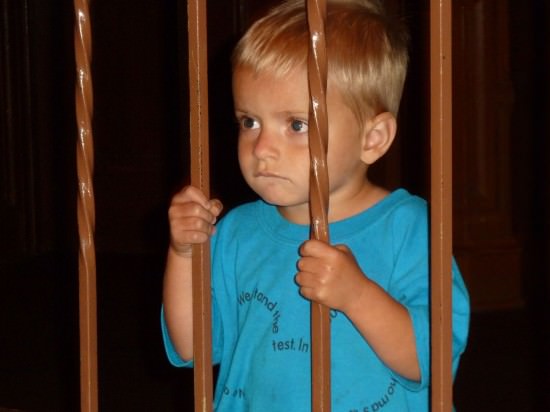 Then it was parade time.  The kids loved seeing each of the floats.  Spencer was especially fun to watch.  Each time he saw a new float he'd say with great excitement, "Look!  There's another one comin'!"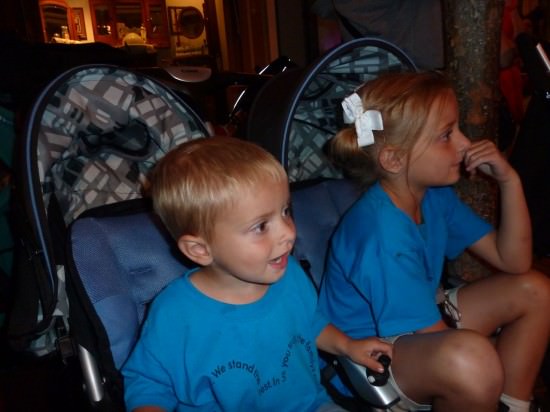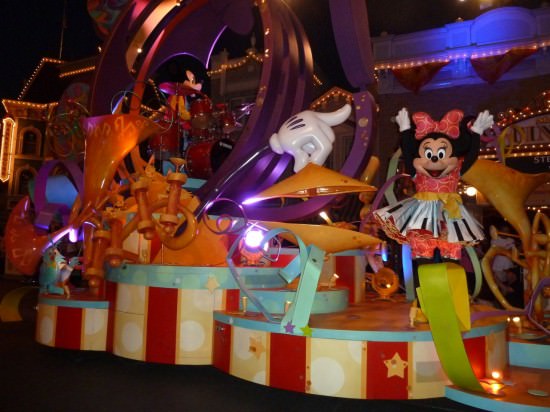 We had to get a shot of the Genie since he was the kids' favorite character after the Aladdin show: