Dallas and I met on May 10, 2003 in the Provo Library.  We immediately started seeing each other every day.  One thing led to another and somehow Dallas convinced me to accompany his ward's youth on their pioneer trek.  My agreeing to do so is a testament of just how much I liked this guy.
We were such a cute little pioneer couple: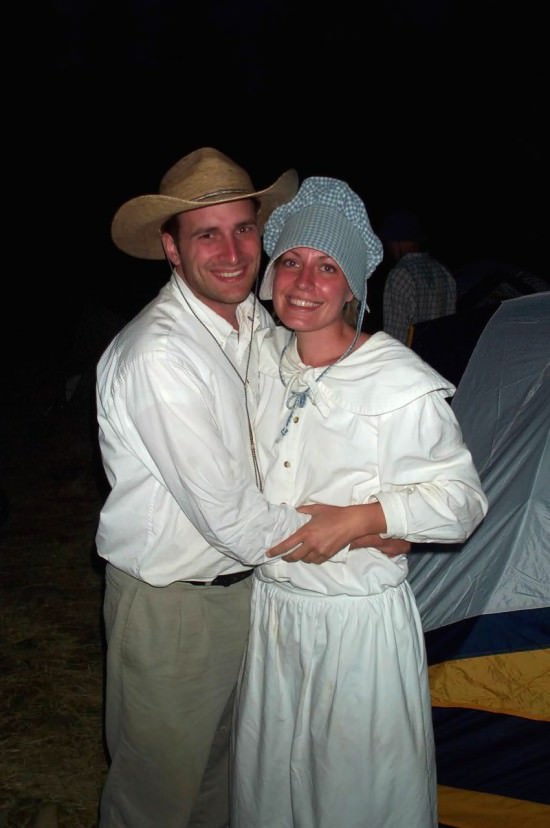 Dallas took me to meet his Dad and this picture was taken: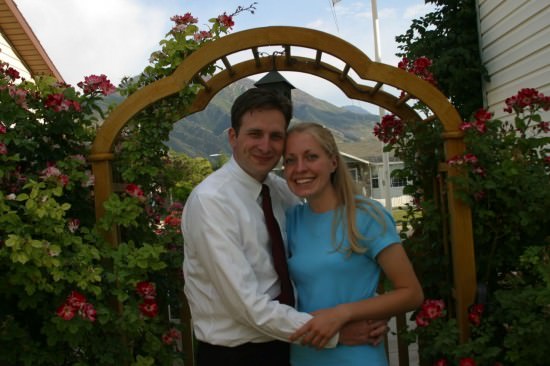 Dallas's stake was in charge of putting on an annual nativity pageant at Christmas.  We were shepherds: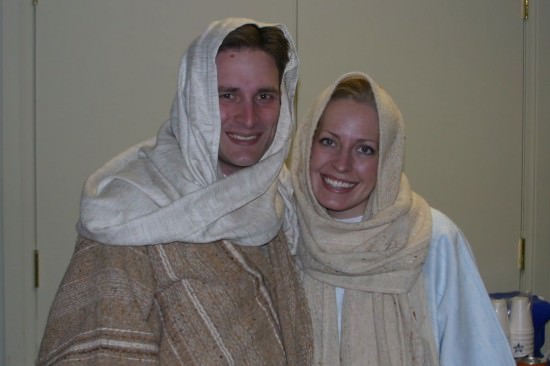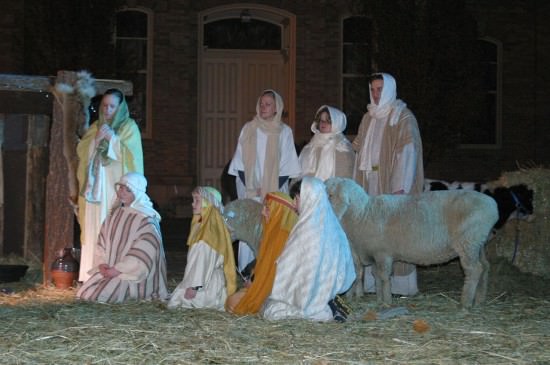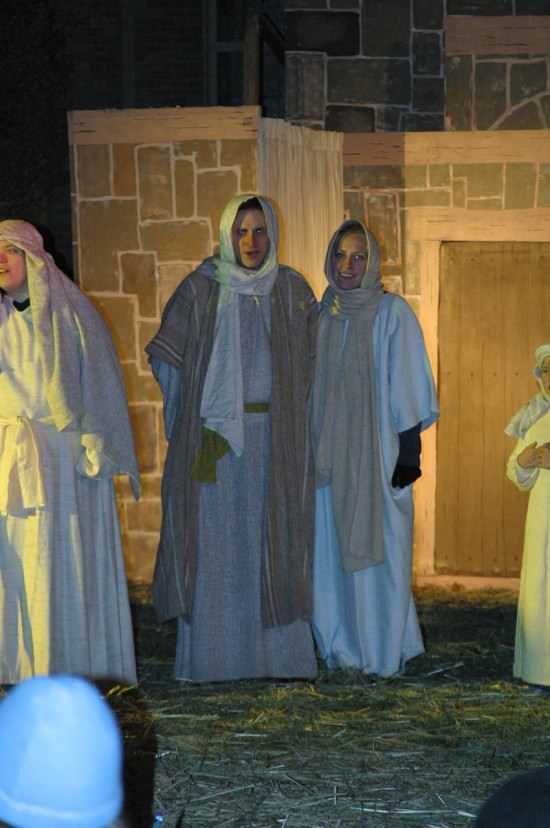 I think this was the first year my family decided to do a variety show on Christmas Eve.  Dallas and I played a musical duet: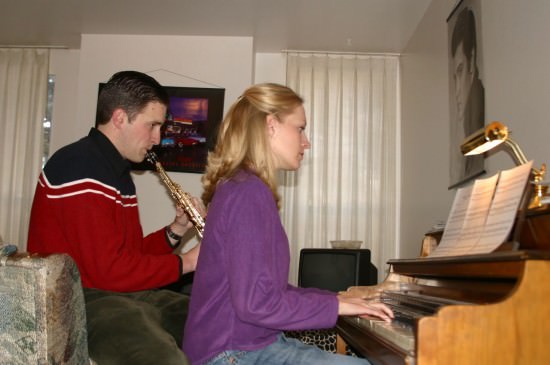 Things progressed and we found ourselves engaged!  We took a million pictures in the hopes of finding the right one to send out in our wedding announcement.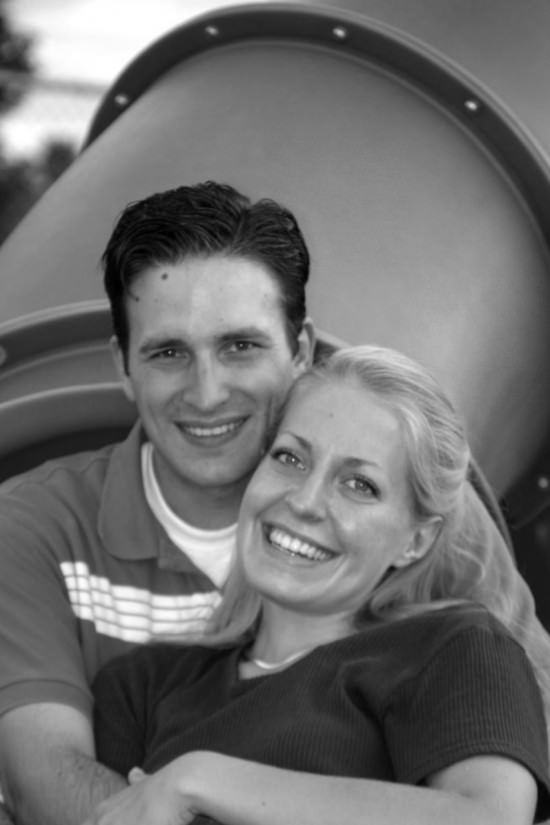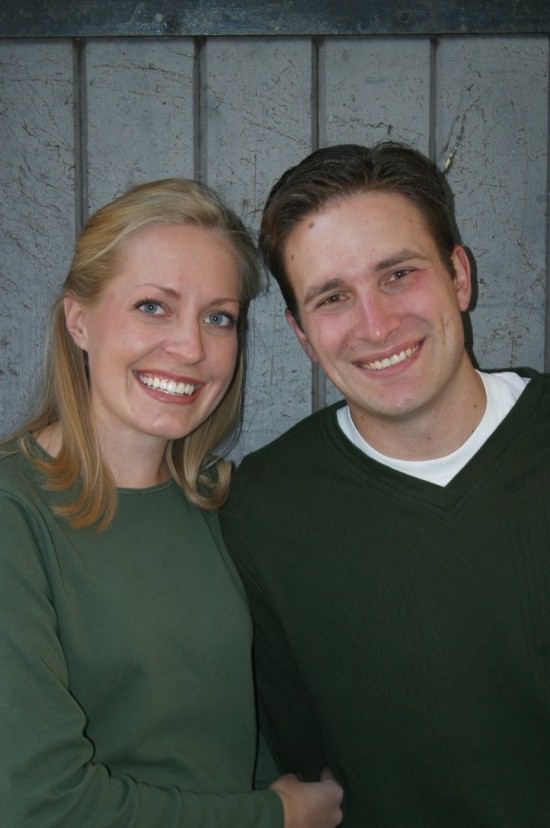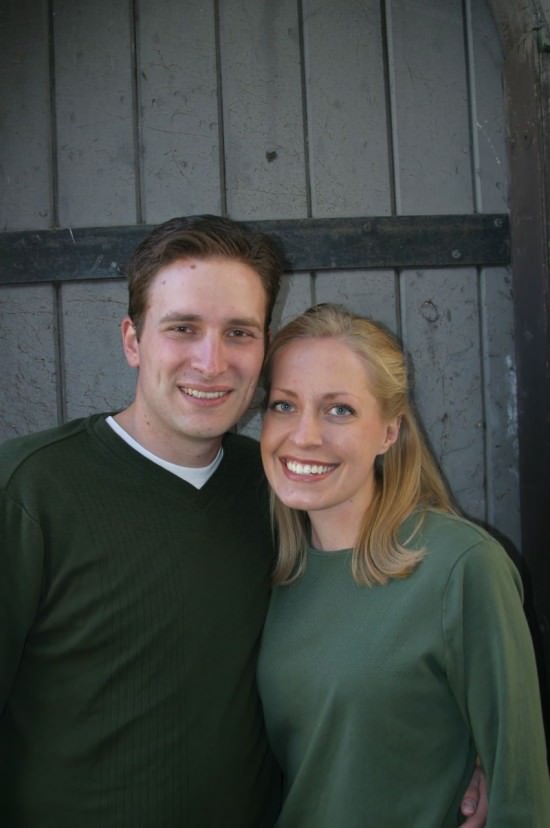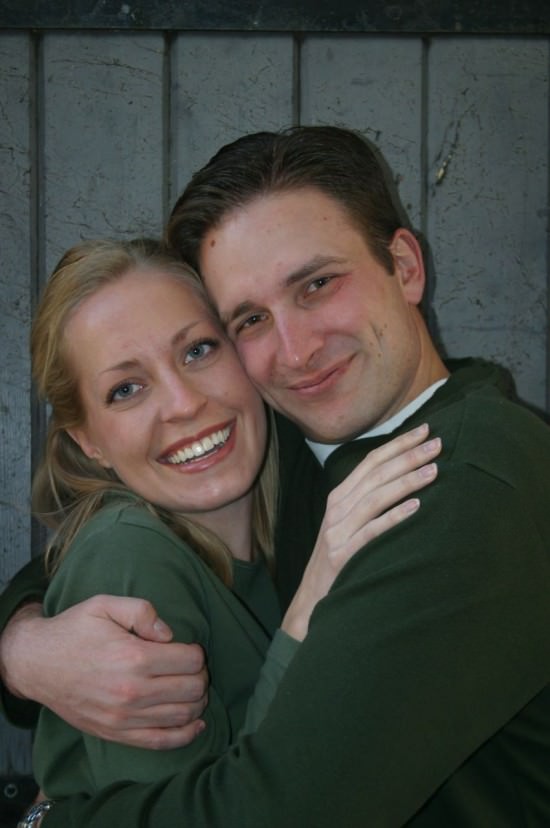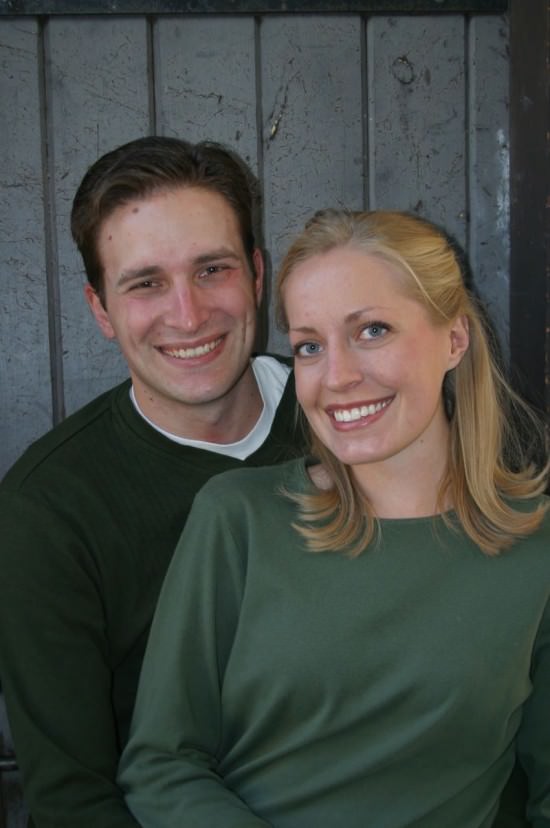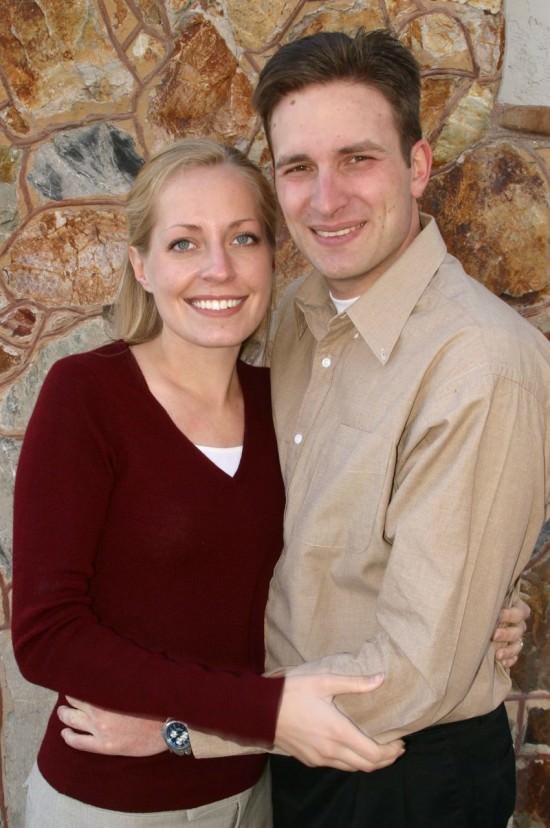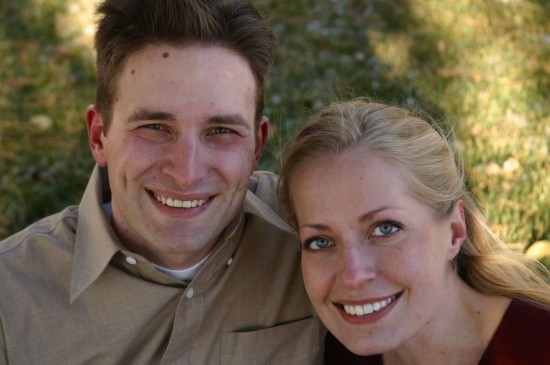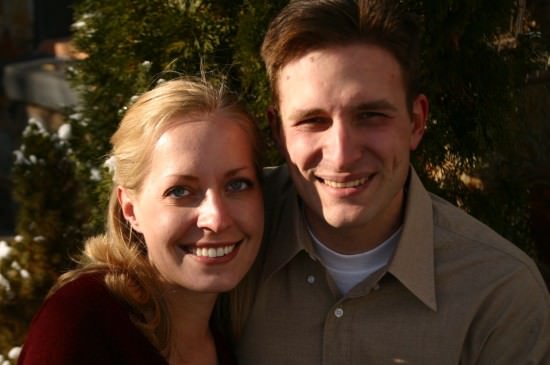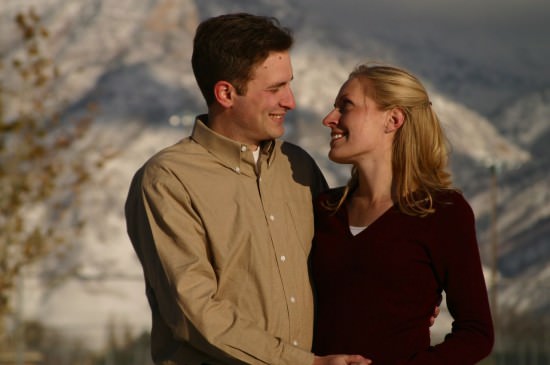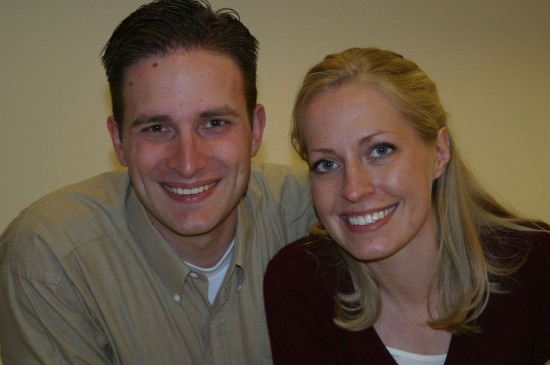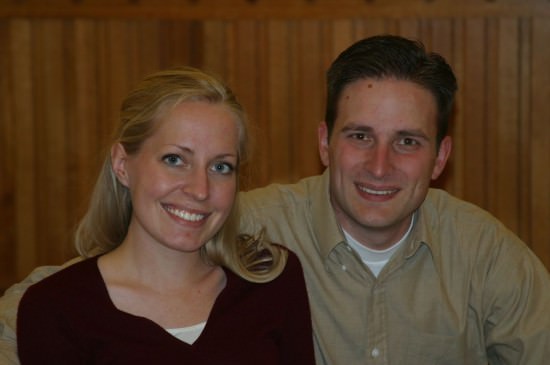 Behold, the picture we chose: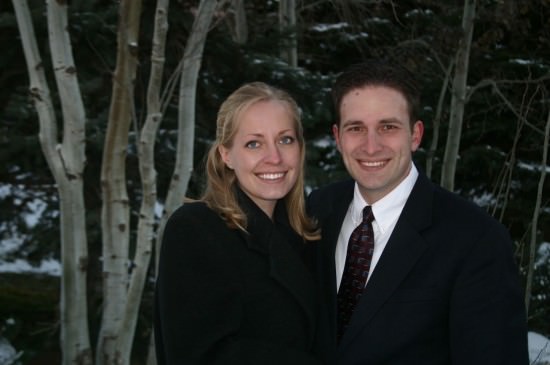 Dallas looked super handsome trying on his wedding tux: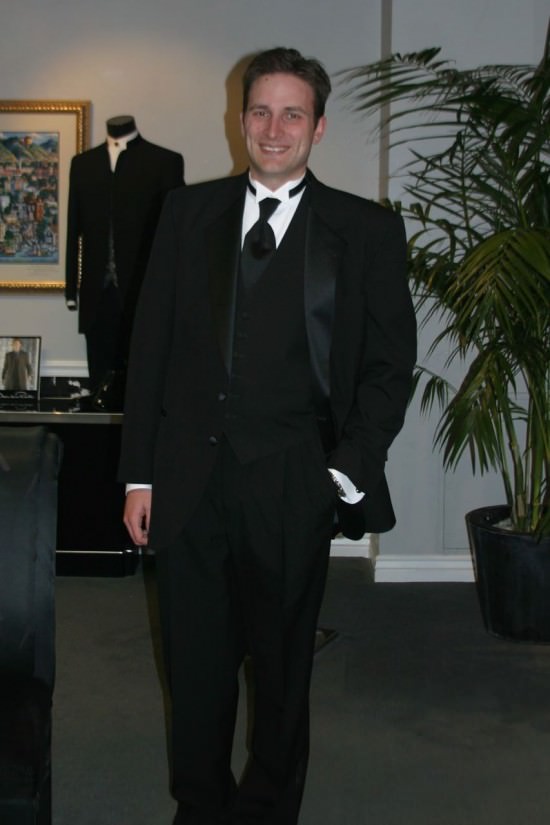 Here we are getting our marriage license: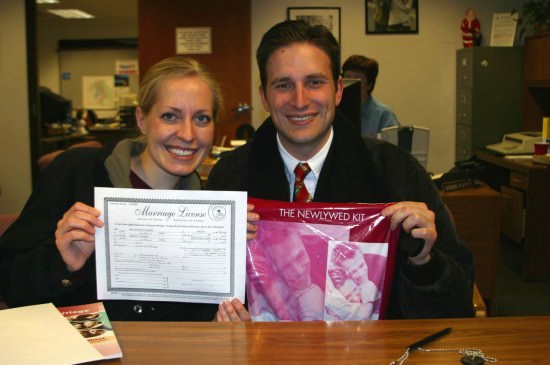 Things were about to get official!